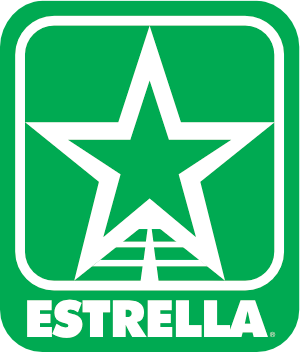 Coronavirus Updates COVID-19
To our Estrella Community:
As COVID-19 continues to impact our community, we're committed and prepared to keep serving you through our online website, phone and emails.
As things evolve, we'll inform you. Stay safe, stay connected and together we'll get through this.
---
April 29th, 2020 - Carrier Updates to COVID/CORONAVIRUS
Ascendant: Payment extension Relief Plan. Contact 305-820-4360
Citizens: Policyholders may submit payments after their due date. Contact 1-888-685-1555
Foremost: Policyholders may submit payments after their due date. Contact 1-800-532-4221
Gainsco: Contact Customer Service for further assistance. Contact 1-866-424-6726
Granada: Waiving late fees on Direct Bill Payment Plan until May 1, 2020. Contact 305-554-0353
Infinity: All Personal Auto customers will automatically receive a 15% Credit for April and May 2020. Contact 1-800-782-1020
Mercury: Will be returning 15% of monthly personal auto insurance premiums, 10% of monthly business auto premiums, and 15% of select commercial multi-peril
policy monthly premiums for policies kept in force. Credits will apply for April and May. Contact 800-503-3724
National General: All Personal Auto customers will automatically receive a 15% Credit for April 2020. Contact 1-888-293-5108
Pearl Holding/Ocean Harbor: Waiving late fees in the next 30 days and flexible reinstatement periods of up to 30 days. Contact 954-656-6811
Progressive: All Personal Auto customers will automatically receive a 20% Credit for April and May 2020. Contact 1-800-776-4737
Star Casualty: Will waive late fees and extend the reinstatement period to 45 days (some restrictions apply). Contact 1-877-782-7210
United Auto: Will extend all payment plan due dates by 5 days. Contact 1-888-987-8242
April 9th, 2020

To our Estrella Insurance Customers and their families,
This is a trying time for all of us; we are also suffering through the same issues as most of you. We want to assure you that we are here for you. Estrella has always strived to deliver a certain level of service and we are trying our best to keep up with this commitment throughout these trying times. We are in close contact with our carriers and working with them to find ways to help you get through this.
We have ALL the capabilities available on-line and via phone as we do in our physical stores, however the 'personal touch' and the face to face interactions with our clients has been all but shelved for now. We strongly recommend that you do visit us at www.estrellainsurance.com or contact us at 1-888-511-7722 or call your local agent's direct number found on our website.
We hope to be back in our stores in FULL force soon and hope that you will be understanding if it takes a little longer to answer or return a call.
Please stay safe, keep indoors and practice social distancing as it seems to be the best tool against this invisible enemy.
For specific Insurance Carrier relief regarding the COVID-19 (Coronavirus), please contact your Agent or visit your Insurance Carriers website.

March 27th, 2020

FROM ESTRELLA INSURANCE:
We are committed to helping our customers and anyone in need of insurance. For your safety and the safety of our staff, we are following CDC guidance and have temporarily adjusted some of our procedures at our Estrella Insurance locations. As a financial institution, we are an essential business that take premium payments for a mandatory state law that requires insurance, therefore we are open normal business hours:
Monday – Friday 9 AM – 7 PM
Saturdays 9 AM – 5 PM
Your Estrella Insurance Agent can do EVERYTHING virtually – please call your Agent before you leave your home. You can find your Agent by clicking

HERE
Using our system, we can take (non-cash) payments, quote insurance, bind/sell insurance, manage and endorse existing policies, take electronic signatures, and handle all needed functions without physical interaction.
Payments can be made directly to your Insurance Carrier via our website by clicking

HERE
There's currently no vaccine to prevent Coronavirus disease (COVID-19). Do your part to slow the spread of the Coronavirus. To help protect everyone we are following these temporary safety guidelines:
Listen to and follow the directions of your State and Local Authorities.

Work or engage in schooling from home whenever possible.

Avoid social gatherings in groups of more than 10 people.

Maintain a minimum distance of at least 6 feet from others.

Clean your hands often for periods of 20 seconds and avoid touching your eyes, nose and mouth.

Cover your nose and mouth with a disposable tissue or flexed elbow when you cough or sneeze.

If you feel sick, stay home. Contact your Doctor and self-isolate from others in the household. If someone in your household has tested positive for the coronavirus, keep the entire household home. Contact your Doctor and explain the situation.
March 17th, 2020
FROM ESTRELLA INSURANCE:
As we get more information on the virus (COVID-19) we should adhere to and participate with ANY Federal, State or Local Government recommendations.
We also want to adhere to these policies and want our customers to know that we have virtual capabilities.
Rest assured that we are doing everything in our power to keep our agencies as safe as possible, this means in some cases, agencies have decided to treat in-person transactions at the recommended 6ft separation and whenever possible by phone. This will not affect our procedures at all. We are also instructing our agencies to make sure that NO EMPLOYEE WITH SIGNS OF SICKNESS come to work.
We have the capabilities to sell and work virtually, therefore we are able to easily assist you via the web or by phone/cell.
We at Estrella are here for you. Our hours of operations are: M-F 9am-7pm and Sat 9am-5pm (Subject to Government guidelines)
We will get through this trying time, together!
We wanted to share this by Dr. Karen Raben:
Keep in mind that most of you are healthy and would not suffer greatly if you became infected with the virus.
But you may transmit the virus to someone not so healthy or hearty.
If you become ill, treat it as you would any virus with fluids, Tylenol for fever, good nutrition, especially protein, and plenty of fresh air.
Continue the vitamin C and the zinc lozenges.
If you become sicker or short of breath or the fevers or cough can't be controlled that is the time to go to the Urgent Care or Emergency Room.
If the disease does spread this is not a failure or a breakdown in society. It is just like a hurricane.
A disruption that we must deal with.
March 9th, 2020 - Letter to customers
Estrella Insurance is closely monitoring the events of the Coronavirus Disease (COVID-19). We are also following the latest guidance from the Centers for Disease Control (CDC) to be prepared for any updates as they are released. During this time we want to make sure that our customers, employees, franchisees and our affiliates are protecting themselves and their families. Estrella Insurance Agencies and Agents have the technology to manage your insurance needs without having to physically visit an office. Using our system, we can take (non-cash) payments, quote insurance, bind/sell insurance, manage and endorse existing policies, take electronic signatures, and handle all needed functions without physical interaction. Our Agents have also taken measures to properly safeguard all Estrella Insurance physical locations. Here are some health safety and preparedness steps that you can take now in response to virus concerns.
Avoid contact with people who are sick.

Cover your nose and mouth with a tissue when coughing and throw the tissue away after use.

Do not cough or sneeze into your hands, if a tissue isn't available, cough or sneeze into your elbow.

Wash your hands often with soap and water for at least 20 seconds after going to the bathroom; before eating; and after blowing your nose, coughing or sneezing. If soap and water are not readily available, use an alcohol-based hand sanitizer.

Avoid touching your eyes, nose or mouth.

Disinfect all surfaces that are touched around the home or workplace; such as: doorknobs, switches, handles, computers, keyboards/mouse, telephones, bedside tables, bathroom sinks, toilets, counters, toys, etc.

Practice other good health habits such as: getting plenty of sleep, being active, drinking plenty of fluids and eating nutritious foods.
GET YOUR HOUSEHOLD READY
There are tips and things you can do right now to be ready for any emergency:
Make sure you have at least a 30-day supply of your prescription medications, and have other health supplies on hand, including pain relievers, stomach remedies, cough and cold medicines, fluids with electrolytes and vitamins.

Have a supply of non-perishable foods and household supplies ready like laundry detergent, bathroom items, and diapers if you have small children.

Learn how your children's school or daycare, and your workplace will handle a possible outbreak.

Create a plan in the event of any school or workplace closings, event cancellations or postponements.

If you care for older adults or children, plan and prepare for caring for them, should they or you become sick.

Help family members and neighbors get prepared and share the safety messaging with those who may not have access to it.
---
Information from the CDC:
Patients with COVID-19 have reportedly had mild to severe respiratory illness. Symptoms may appear 2-14 days after exposure and include fever, cough and shortness of breath. Call your healthcare professional if you develop symptoms and have been in close contact with a person known to have the disease or if you have recently traveled from an area with widespread or ongoing community spread of the disease. For the latest information, please visit the CDC website at cdc.gov/covid19.